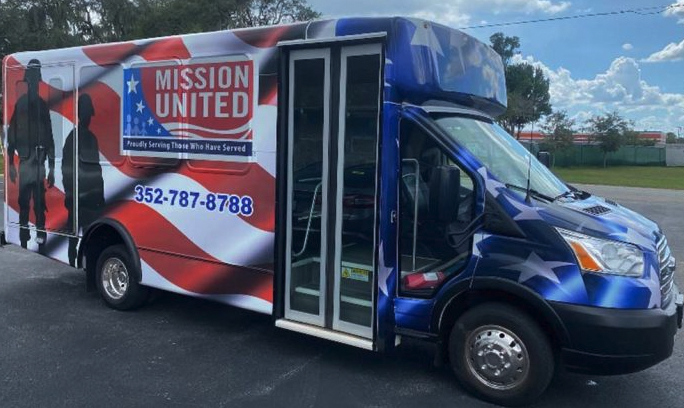 United Way of Lake & Sumter Counties has received a grant for $122,856 from the LiveWell Foundation to fund a transportation bus and program for South Lake Veterans. The "rolling American flag" in tribute to all of our Veterans will begin transporting Veterans on Friday, Sept. 3rd. Picking up passengers at the Clermont Veteran Clinic, the United Way of Lake and Sumter Veteran bus will make regular trips to the Orlando VA Medical Center in Lake Nona, a forty-plus mile trip many Veterans are unable to make on their own.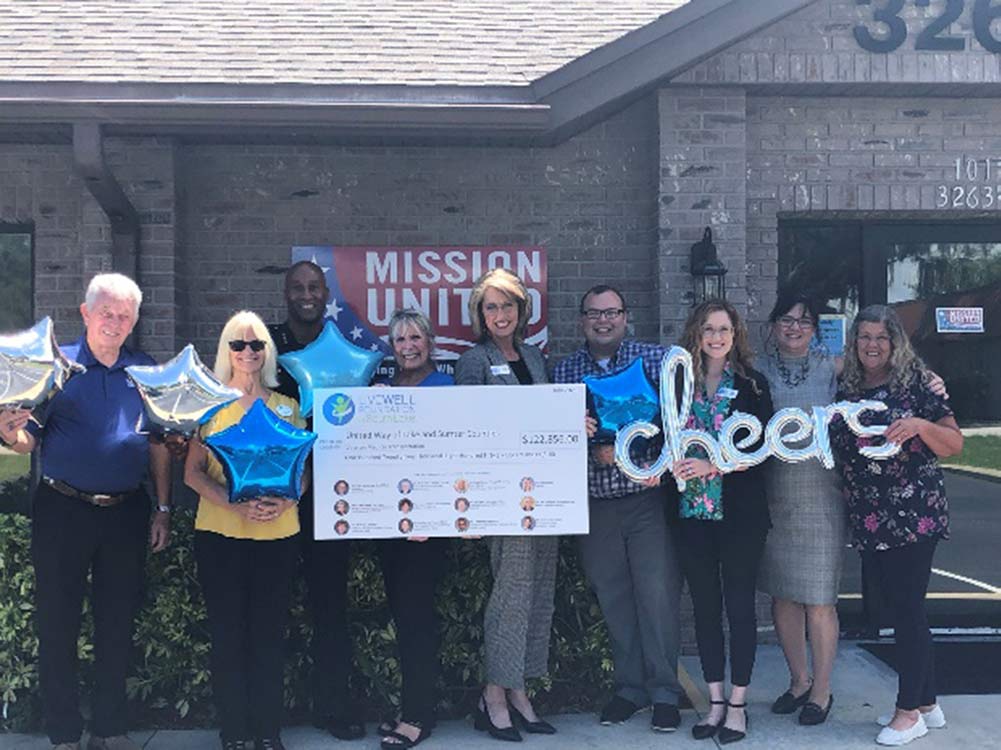 "United Way of Lake & Sumter Counties uncovered a crucial need in South Lake County for our Veterans and is delighted to be able to fill this need and serve those who have served our nation. Through our Mission United program and with gratitude for the generosity of the LiveWell Foundation, this could not have come at a more crucial time," said Monica Wofford, CEO, United Way of Lake and Sumter Counties. "This is the next step in growing our Mission United Program and an invaluable way for us to work together so that we are able to help those who gave up so much to help us. We could not have moved forward on this initiative so quickly without the support of the LiveWell Foundation of South Lake."
Veterans who would like to schedule bus transport should call (352) 787-8788 to make an appointment. The phone line is operated by United Way of Lake and Sumter (UWLS) and is available for Veterans scheduling this service or who have questions. The bus will begin shuttling veterans Mondays, Wednesdays, and Fridays. UWLS also assists local veterans with rental and utility assistance as well as getting the care and benefits they have earned and deserve.
This article was originally published in the South Lake Tablet.