Feature Story & Photos by Larry H. Oskin
The Live Well Foundation of South Lake, a grant-making organization, recently held its annual Transformation Grant Reception at the National Training Center in Clermont to share funds that will help the entire community by improving health, wellness and well-being for the residents of South Lake. The new grants were awarded for healthcare facilities, housing preservation and repair, as well as for establishing new trails, community support and medical education.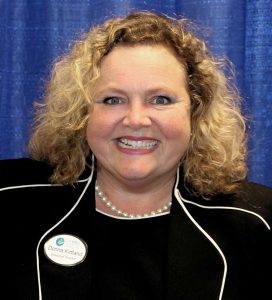 Live Well Foundation Executive Director Donna Kirtland opened the ceremonies. She noted that $14.2 million dollars was to be granted to health-related projects in South Lake County at this year's event.
A total of $69,234,474 has been pledged by The Live Well Foundation to help the community since 2019. Kirtland has served as the Foundation's Executive Director for the past three years and proudly exclaimed that she is honored to serve the community.. "Our Foundation's Board of Directors is very appreciative of everyone involved and excited to announce the grant recipients." She explained how the Board looked at world health organization social determinants of health to decide where The Live Well Foundation should focus when assessing their newest grant applications while remaining focused on the Community Health Improvement Plan – CHIP.
Board Chairman Dr. Kasey Kesselring then shared his opening comments with inspiring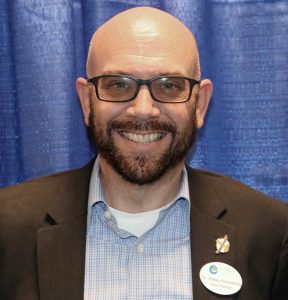 messages for how The Live Well Foundation of South Lake has successfully grown each year, with plans to keep supporting our entire community.
The awarded Live Well grant funds are designed to help improve the south Lake community while aligning with their foundation's mission to inspire long-lasting initiatives that will enhance the overall health and wellness for the South Lake Community. Check presentations were made by Grant Committee Chair Susan McLean and Board Vice-Chair Linda Smith.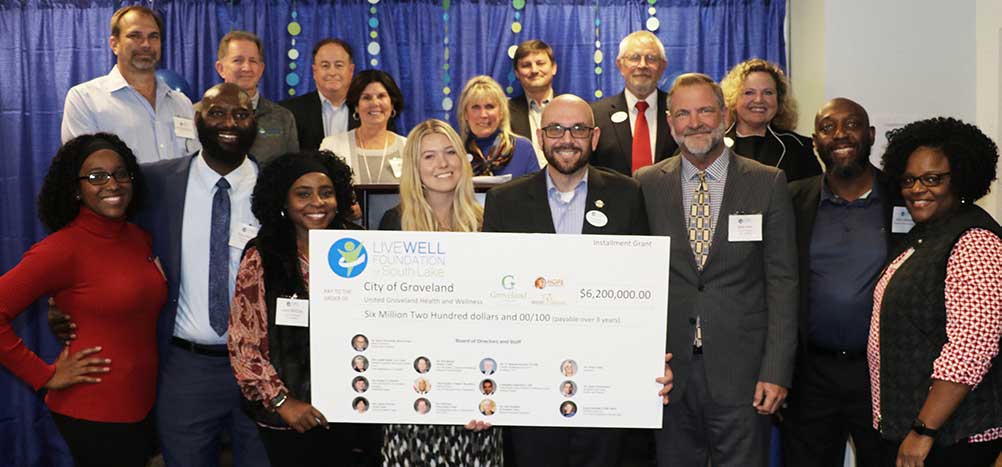 City of Groveland Grant Award: In partnership with Anointed Community Services International and Hope International, a check for $6,200,000.00 was awarded for their 'United Groveland project that will incorporate a movement center, a community center, education, counseling and trails to improve health and wellness for Groveland residents.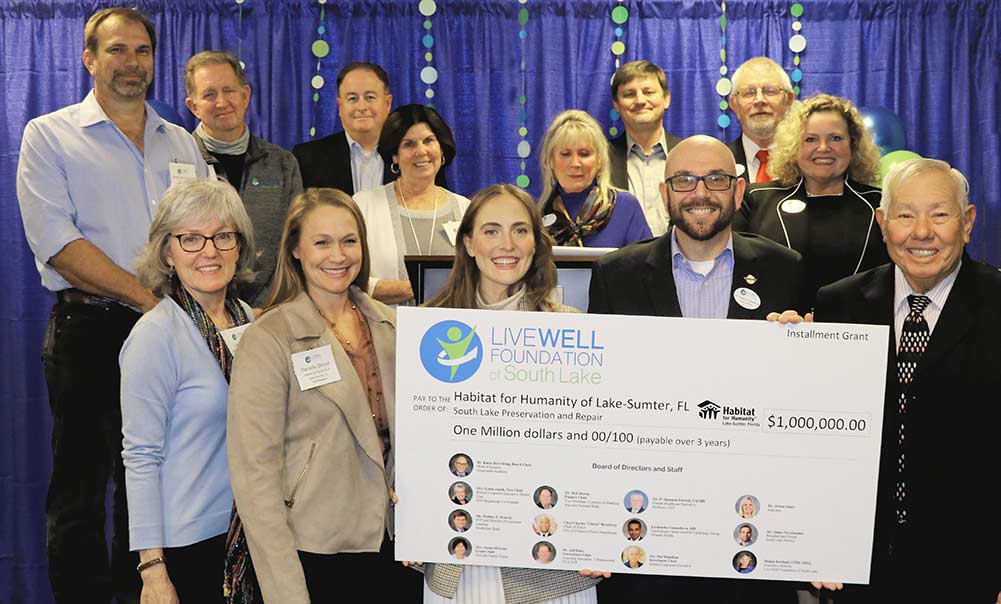 Habitat for Humanity of Lake-Sumter: One million dollars was awarded for their South Lake Preservation & Repair Project, while providing much-needed critical home repairs for local low-income families.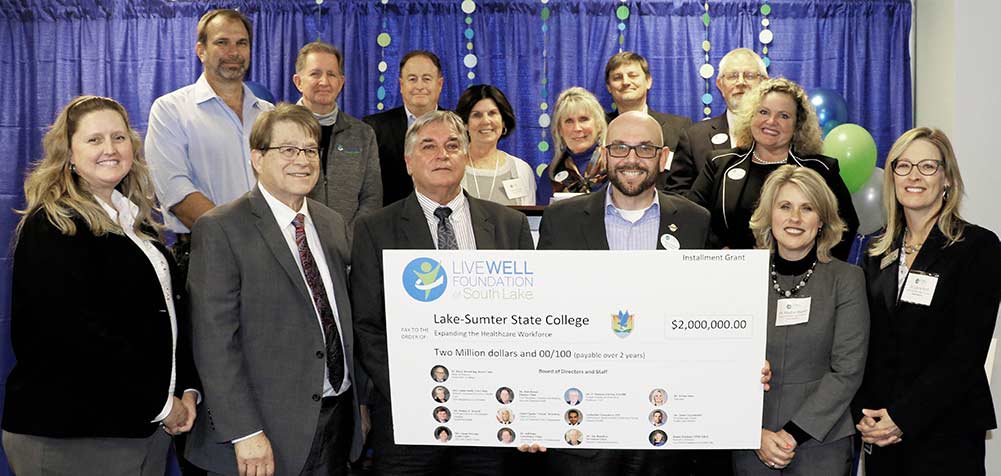 Lake Sumter State College Foundation: Two million dollars was awarded for their "Expanding the Healthcare Workforce Project which will expand the Associate of Nursing Education Program while launching two new medical programs with respiratory and physical therapy services.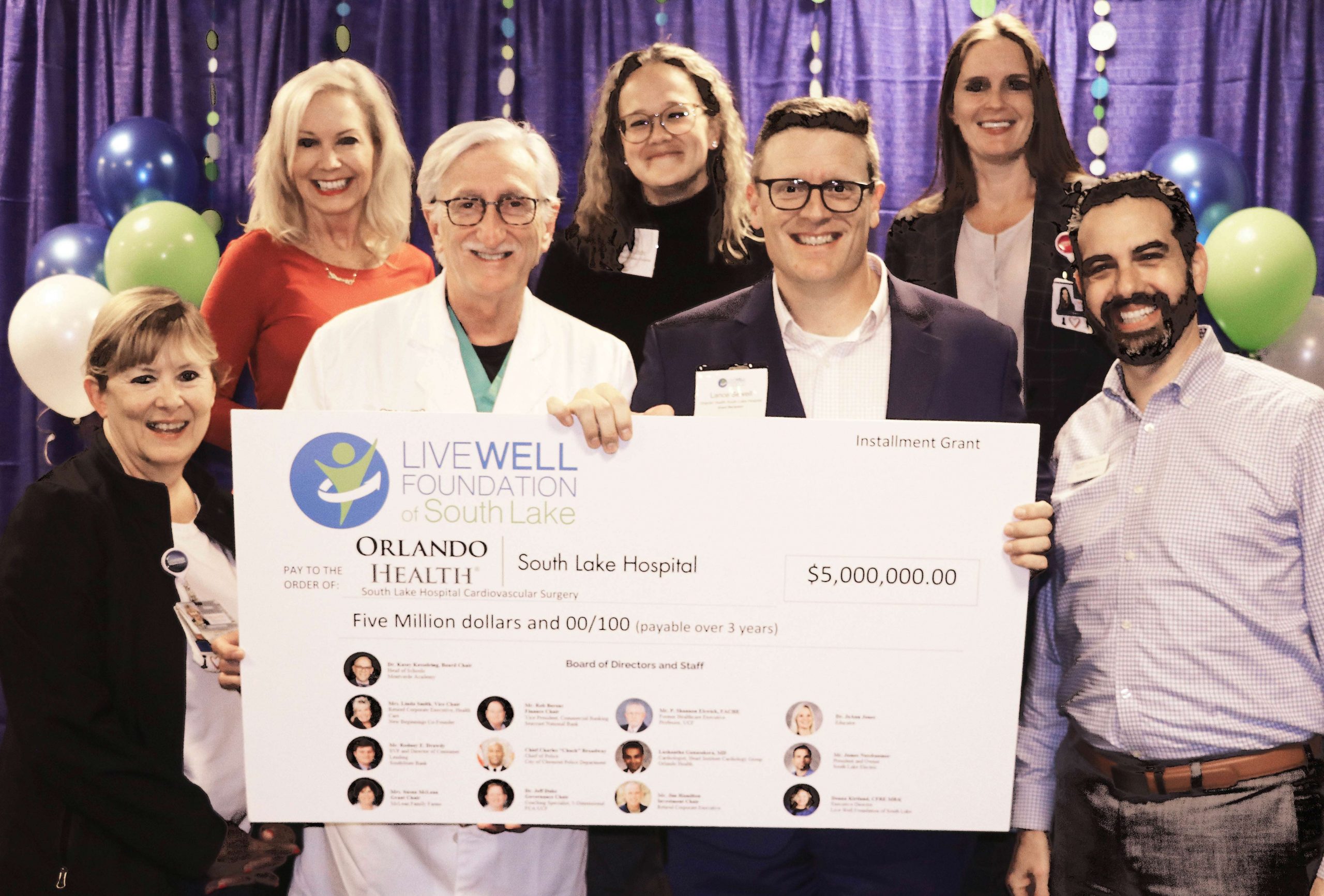 Orlando Health | South Lake Hospital: A check for five million dollars was awarded for their Cardiovascular Surgery program to expand and improve cardiac care across South Lake County.
South Lake Grant Committee Chairwoman Susan McLean, noted, "We look forward to each of these projects coming to life! … Each of these organizations has brought sustainable and brilliant projects to support the growth of our community. These projects will help make an impact in the lives of families for generations to come. We are blessed to help play a small part in empowering these groups towards the positive transformation of our community."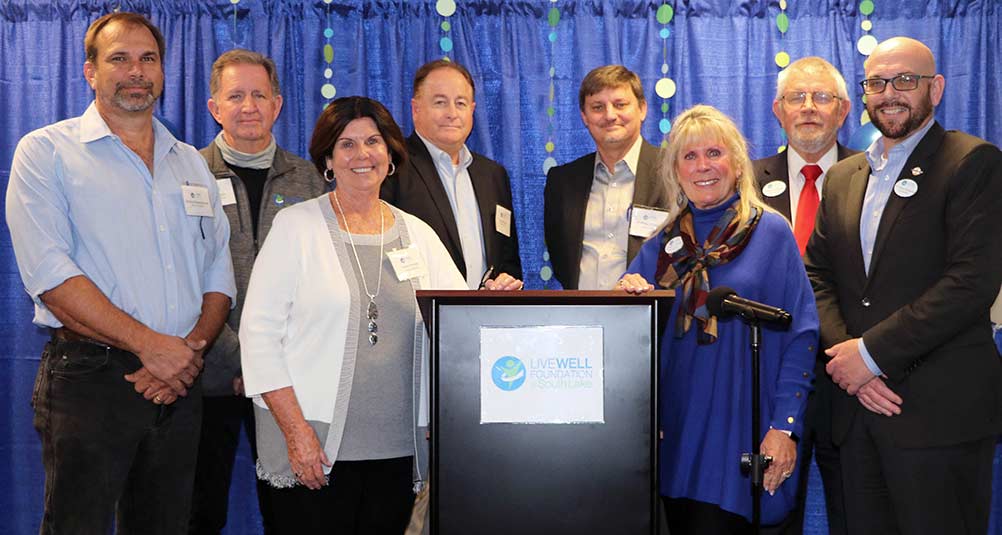 The Live Well Board of Directors: With appreciation shared for all of their dedicated volunteers and leaders, their Board includes, Rob Berens, Clermont Police Chief Charles Broadway, Rodney Drawdy, Dr. Jeff Duke, Shannon Elswick FACHE, Lushantha Gunasekera MD, Jim Hamilton, Dr. JoAnn Jones, Dr. Kasey Kesselring, Susan McLean, Jimmy Nussbaumer and Linda Smith.
The Live Well Foundation of South Lake was established in 2019. The Live Well Foundation of South Lake serves eligible tax-exempt organizations under Internal Revenue Code Sections 501-C3 and Section 509-A providing services within the South Lake region including Clermont, Groveland, Mascotte, Montverde, Minneola and the Four Corners area as well as other unincorporated areas serving South Lake County, Florida. They remain dedicated to inspiring more sustainable initiatives that will enhance the health and wellness of our community while aspiring to attract and fund much-needed healthcare and healthy lifestyle programs that will serve our local residents.  For more information, call 352-536-8845 and visit: www.LWFSL.org. Follow them on Facebook at: https://www.facebook.com/LiveWellFoundationofSouthLake.
Article was originally posted in the South Lake Tablet.