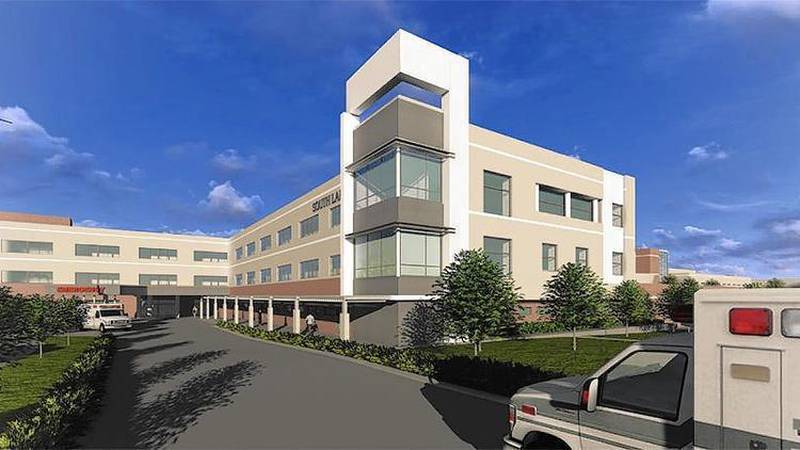 A new organization has been formed to support health care services in South Lake County. The Live Well Foundation of South Lake, Inc., which was formed by the South Lake Memorial Hospital, Inc. (SLMH), officially incorporated in late September. It is currently developing guidelines and processes to enable it to begin operations.
"With the October 2019 dissolution of the South Lake County Hospital District, we felt it necessary to create an ongoing funding source to address healthcare needs in our community," said Paul Rountree immediate past chairman of the SLMH Board of Directors. "All funds generated by the Foundation will remain in south Lake County."
"We're excited about what the Foundation will mean to south Lake County," said Kasey Kesselring, EdD, chairman of the Live Well Foundation of South Lake. "It will ensure that residents will continue to have access to high quality health and wellness services in our community, now and into the future."
Dr. Kesselring, who is headmaster of Montverde Academy, is one of three current Foundation board members. Other members of the all-volunteer board are Rodney Drawdy, senior vice president and director of consumer lending for CenterState Bank, and Linda Smith, co-founder of New Beginnings of Central Florida, a non-profit organization that serves the homeless through shelter, food and professional counseling including job counseling. A search is currently underway for an executive director for the Live Well Foundation of South Lake who will be responsible for its day-to-day and strategic operations. The position is currently posted on the Glassdoor.com and Indeed.com recruiting websites.
Initial funding to the Live Well Foundation of South Lake is being provided by Orlando Health, which currently manages South Lake Hospital. Orlando Health will provide $128 million to the new foundation once it is granted 501(c)(3) status, which is expected in a few months. The contribution coincides with the hospital becoming a controlled subsidiary of Orlando Health per an agreement between Orlando Health and the South Lake Memorial Hospital organization, which results in South Lake Memorial Hospital relinquishing its seats on the board of South Lake Hospital.
"Our commitment to the South Lake County community dates back more than 20 years," said David Strong, president and CEO, Orlando Health. "We have helped increase residents' access to emergency medical services, state-of-the-art rehabilitation therapies and world-class oncology care. We're excited about building on that success by adding and enhancing additional services."
This article was originally published in Orlando Medical News.