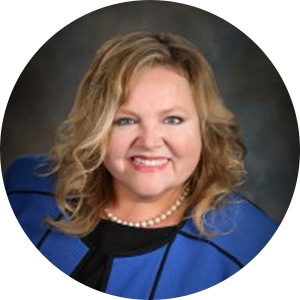 The newly created, Live Well Foundation of South Lake, Inc., announces that Donna Marino Kirtland has been appointed as the Executive Director following a national search. The Foundation is a new grant-making organization, officially incorporated in September 2018, formed to help fund health and wellness services in the South Lake community.
Kirtland brings extensive experience and knowledge of foundation management to her new role. She joins the Foundation from the Florida Bar Foundation where she has served for five years, most recently as the Director of Development. As director, she successfully developed standards for all donor relations and stewardship pieces, implemented strategic outreach which increased contributions 129 percent, enhanced fundraising campaigns resulting in a 30 percent increase in donations over three years, and implemented major gift initiatives which earned more than $1 million in 2017-18.
Prior to the Florida Bar Foundation, Kirtland spent 14 years at Valencia College and Valencia College Foundation. Starting as a professional development specialist in College and Community Relations, she was promoted to coordinator of program logistics before moving to the Foundation as manager of donor stewardship. She played a key role in increasing Valencia College's internal and external giving and developing strong relationships to achieve aggressive fundraising goals to further the College's mission.
"Donna comes to us as a seasoned foundation executive director with demonstrated experience in fundraising and relationship building, two key ingredients the board was seeking in its selection," said Dr. Kasey C. Kesselring, Live Well Foundation of South Lake Chairman. "As a resident of South Lake, we anticipate that she will be an excellent ambassador of the Foundation in our community and region as we work to share the mission of the Live Well Foundation of South Lake."
Kirtland, an Orlando native, earned her associate degree from Valencia College in Orlando, Florida; a bachelor's in Business Management from the University of Central Florida, in Orlando, Florida; and an MBA from Belhaven University in Jackson, Mississippi. She holds a CFRE certificate from CFRE International and a certificate in grant proposal writing from Rollins College & Nonprofit Leadership Center. She has served on many boards including the International Association of Fundraising Professionals (AFP), American Association of Women in Community Colleges and the Council for Advancement and Support of Education (CASE). She is currently an AFP Foundations for Philanthropy board member and treasurer for the Women's Giving Alliance at the Community Foundation of South Lake. She and her family currently reside in Clermont.
This article was originally published in the South Lake Tablet.