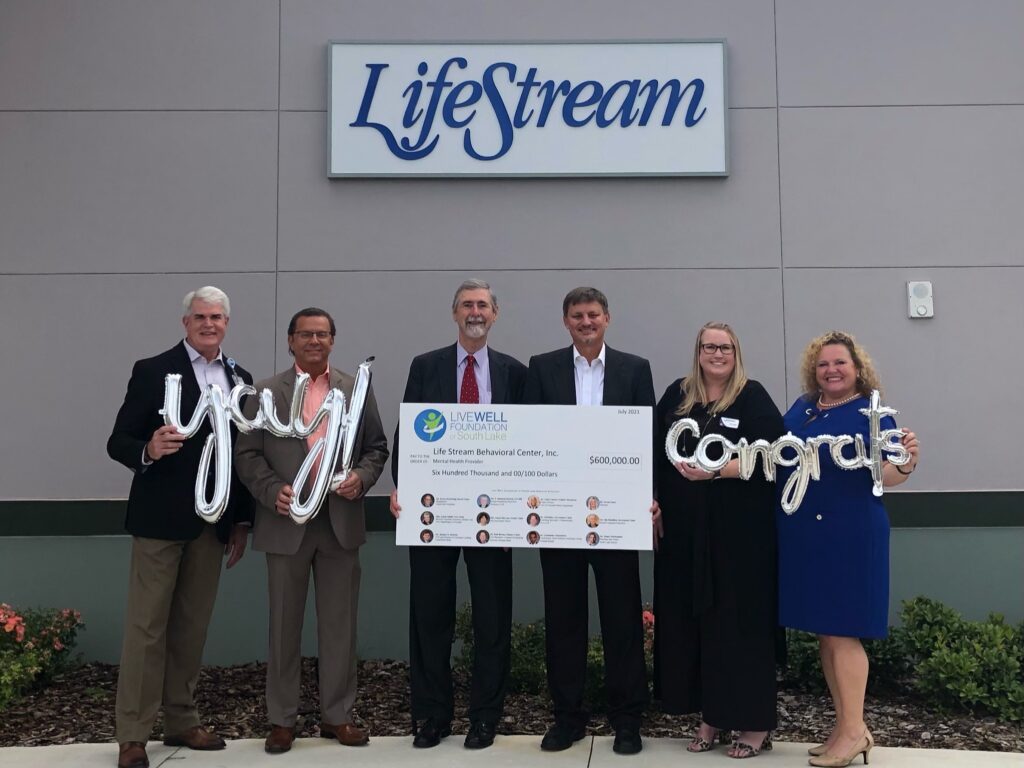 Established in 2019, the Live Well Foundation of South Lake is dedicated to enhancing the health and wellness of the South Lake community. They are dedicated to attracting and funding much needed healthcare and healthy lifestyle programs to serve the areas residents. LifeStream, a leading Central Florida-based Community Mental Health Center, was notified of the grant award on June 4, 2021.
The Youth Recovery Care Center will facilitate a recovery program with youth and their families through inpatient and outpatient services in addition to meeting the defined concerns and needs of the community as outlined in the Lake County Community Health Improvement Plan. The program will be operated out of LifeStream's newly built Crisis Stabilization Unit on Don Wickham Drive in Clermont.
"Live Well Foundation of South Lake chose to address the youth in our county who have reported increased anxiety, depression, trauma, feelings of isolation and a negative perception of the future. In funding LifeStream's Youth Recovery Care Center, Live Well Foundation can support an organization that proactively addresses mental health in South Lake County" said Dr. Kasey Kesselring, Board Chair of the Live Well Foundation.
"LifeStream's Youth Recovery Care Center has been a dream in the making and we are thankful to the Live Well Foundation for their incredible generosity in helping bring this program to life. This program will allow us to serve youth and their families with innovative therapeutic support to promote healthy and safe families," added Kristen Hopper, Vice President of Child Integrated Services for LifeStream.
"We are excited about the expansion of our children's services with the startup of the Youth Recovery Care Center in the South Lake area. Our partnership with The Live Well Foundation of South Lake is profoundly impactful to the future success of this expansion," said Jonathan Cherry, President/CEO of LifeStream.
The anticipated start date for the program will be September 1, 2021.
Name of Center: LIFESTREAM BEHAVIORAL CENTER – YOUTH RECOVERY CARE CENTER
This article was originally published on the South Lake Chamber of Commerce website.